Stories: You Can Do Hard Things
We are so excited to be sharing stories from all your epic adventures- aka "Tales of Epic Shit"! This week we are featuring Laynee, who is 12 years old and races for team C4 (Canyon County Composite Cycling) in the IICI (Idaho Interscholastic Cycling League) in NICA. She is so passionate about cycling, this is her second year racing and has trained throughout the off season to prepare. Some of her role models are Sonya Looney, Fairlee Frey and Kate Courtney- all fantastic riders.   This season she entered into the Grand Targhee race where she wore her avocado Moxy and...
---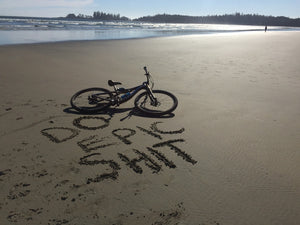 What does Do Epic Shit mean?